Major Security Concepts
We take securtiy very seriously and for this reason we have implemented a lot of security techniques in order to make sure your data are safe we us.
More precise our cloud GPS Tracking platform is secured by the main industry standards like HTTPS protocol between your side and our servers, TLS1.3, DNSSEC and OAuth 2.0. Our company is also certified  by the ISO27001 (Information security management) standards, which means that the are certain security procedures we follow that can't be missed and also we are compliant with the General Data Protection Act (GDPR).
Web Application Firewall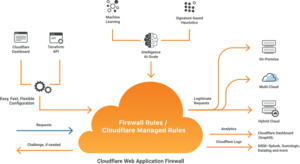 In close co-operation with CloudFlare our company is using an advanced Web Application Firewall in order to make sure that your data is completely safe with us.
Cloudflare's WAF enables protection against malicious attacks that aim to exploit vulnerabilities including SQLi, XSS and more, by simply turning on the OWASP Core Ruleset. To quickly protect against new and zero-day vulnerabilities, toggle to turn on Cloudflare's Managed Ruleset. As the vulnerability landscape changes quickly, Managed Rulesets are updated regularly by Cloudflare to provide fast and seamless protection against the latest attack vectors.
There is also flexibility to build your own Firewall Rules with attributes including user-agent, path, country, query string, IP address, and more. Simulation mode enables you to quickly test your newly created rules before deploying it live.
Closing you can already understand that TrackerWay offers you an advanced and secure GPS Tracking Platform, in order to monitor your vehicles in real time through the web!